Architectural Masterpiece in Harmony with Nature
Designed by Renato D'Ettorre Architecture, Azuris is located on Hamilton Island, one of Whitsundays Islands, lying on the edge of the Coral Sea, and the inspiration for the design is primarily influenced by the location.
For their holiday home in Far North Queensland, the clients' main requirement was low maintenance that will allow for easy living and the ability to strip down to essentials when escaping their busy city lives.
To communicate the influence of the surroundings into the design concept, architects used the less is more approach with the focus on raw and natural materials. Although simple and clean spaces are carved out of robust masonry, ensuring longevity and low future maintenance in the sub-tropical climate, the house is designed to be a relaxing haven, so the concrete was only used on key supporting walls and ceilings, roof, and floor slabs. Everywhere else where was possible, the walls were made of completely operable glass to add to the lightness and invite the outdoor experiences in.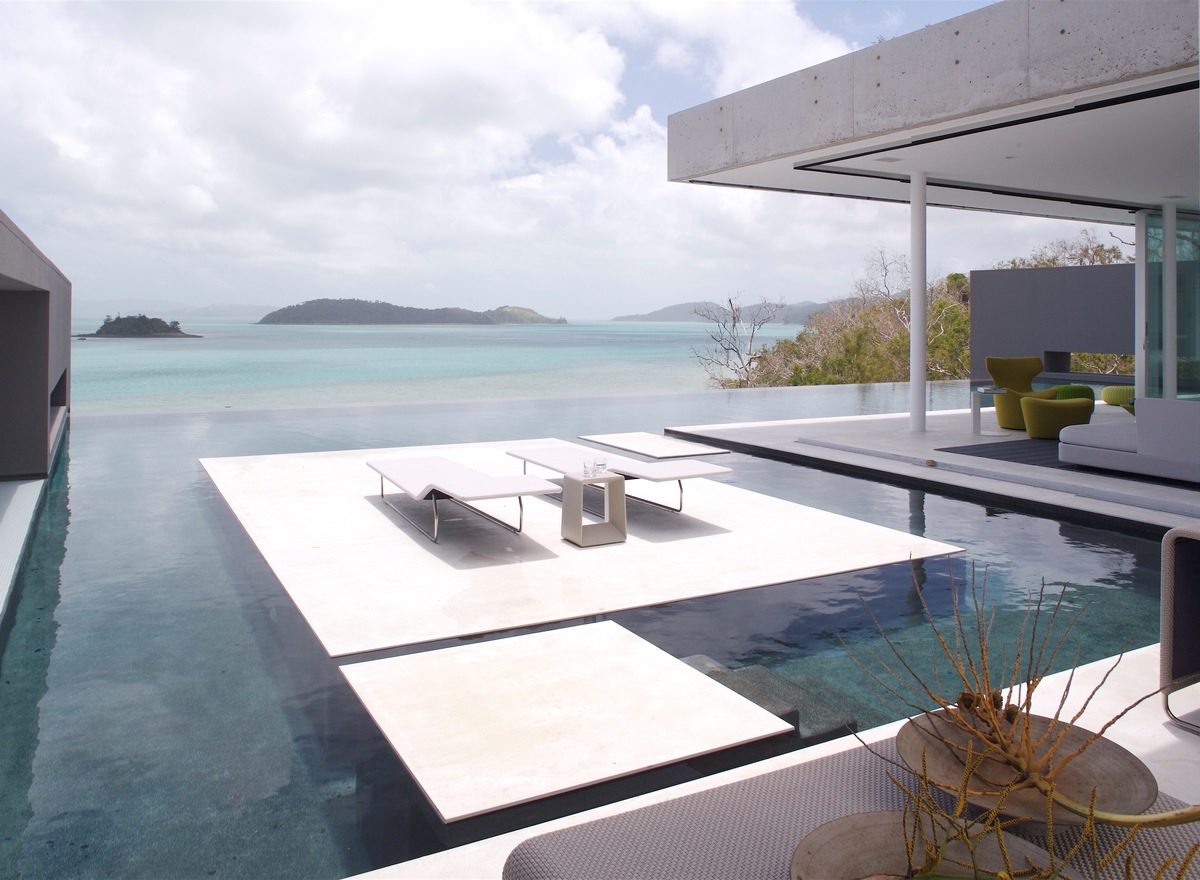 The design philosophy D'Ettorre Architecture followed in this project is based on the eternal elements of sun, sea and air intermixed with the textural quality and honesty of materials. The materials used were limited to stone, concrete, and glass, which because of their rawness and transparency enabled the house to harmonize with its surroundings, blending in with the landscape. The choices of materials used on the property also allow it to withstand the subtropical humidity, intense sunlight, and torrential downpours of the location.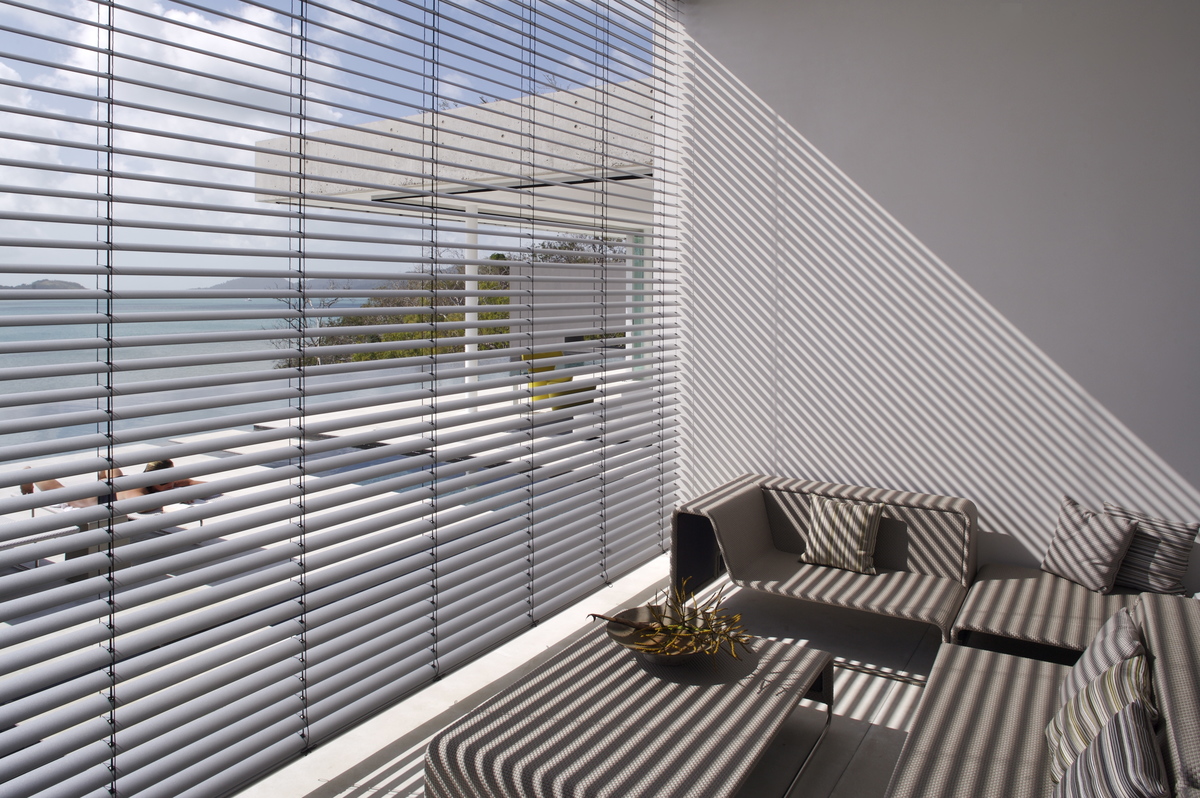 The design philosophy is based upon the emphasis on the eternal elements of sun, sea, and air in combination with the materials' textural quality and honesty which makes the house invisible from the surrounds.
Renato D'Ettorre Architecture
Internally, a simple, natural colour palette does not compete with the outdoors or views. The colour scheme throughout the house is calming and relaxed, communicating the tones of sand, sea, and the surrounding landscape. Living and sleeping areas are spanned across two levels, stepping down to the west and the sea, where the floor-plan is wrapped around the pool, ponds, and courtyards, providing not only spectacular ocean views but also inward-looking private vistas.
This fluidity and multi-dimensionality seamlessly connect indoor and outdoor spaces and creates an easy-going, resort- style that allows its residents to fully immerse in local weather and the beauty of nature. From the outside, on the first look, slopping down to the sea, the house appears as a green roof, veiling the structure beneath. Covered with native species, rather than drawing attention, the house steers the views to the horizon, the Coral Sea and Plum Pudding Island, discreetly disappearing in eucalyptus and mangrove swamp.
Completed in 2011, Azuris House won 2012 'Building of the Year' award, at the Australian Institute of Architects for Central Queensland.