Perched atop a windswept hillside overlooking the Bass Strait, a stunning modular home offers a one-of-a-kind experience of the epic coastal location in all its many states. The result of a pragmatic response to the challenges of occupying an exposed coastal site, the house acts as a barrier, protecting an external courtyard tucked in behind.
At the heart of the design is the organisation of internal and external living spaces to ensure they provide shelter at different times of the day and year while still allowing for breathtaking views to be experienced from within. Two simple volumes, one clad in pacific teak timber and the other in zinc, create a contrast that will continue to evolve as the materials weather, providing a warm counterpart to the wild coastal setting.
Inside, the four-bedroom house is organised around a central kitchen/living/dining space. With ample glass, the space captures stunning views of the sandy beach to the west and the rocky heads to the south. The kitchen serves as the intermediary space between indoor and outdoor living, making it perfect for keeping an eye on the kids in the pool while preparing a meal.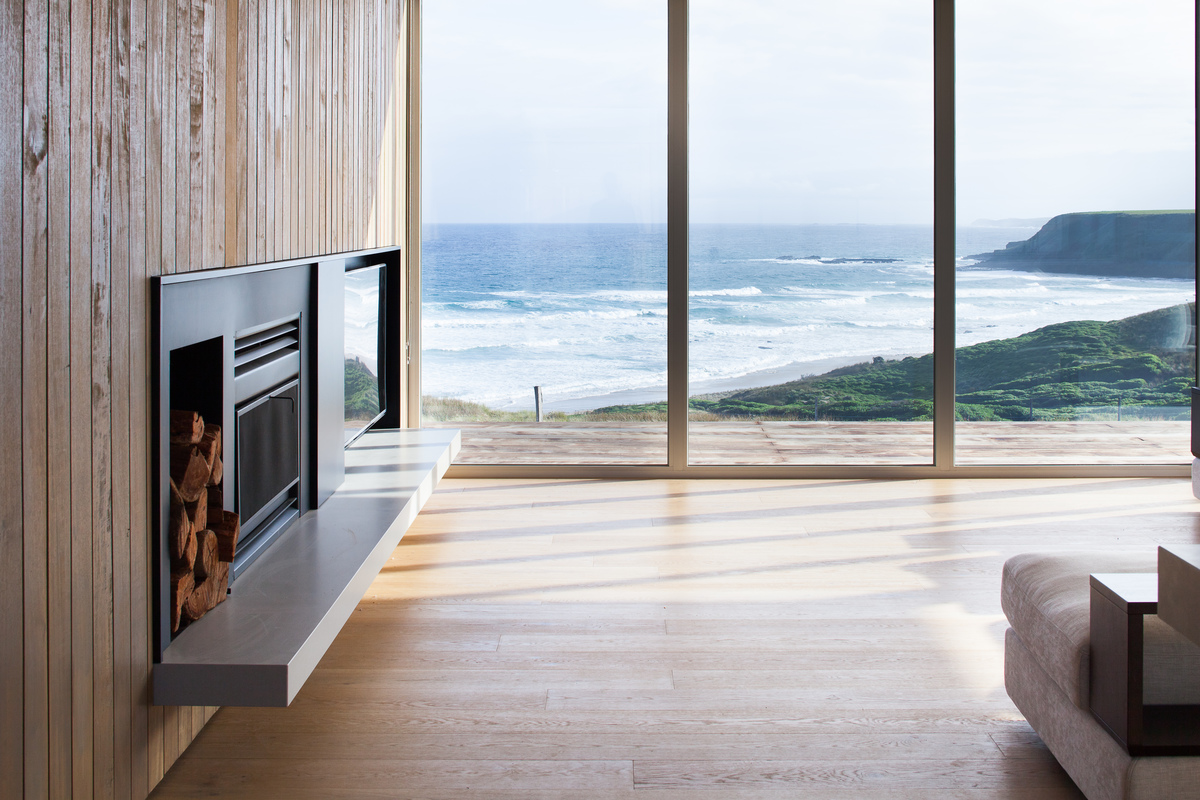 The design of the 300sqm home is flexible enough to cater to extended family members, with a large rumpus room at one end of the house that can be screened off to form an extra room when needed. The private master suite is separated by a glass linking space that includes sliding timber screens, which can be used to lock up outdoor furniture while away.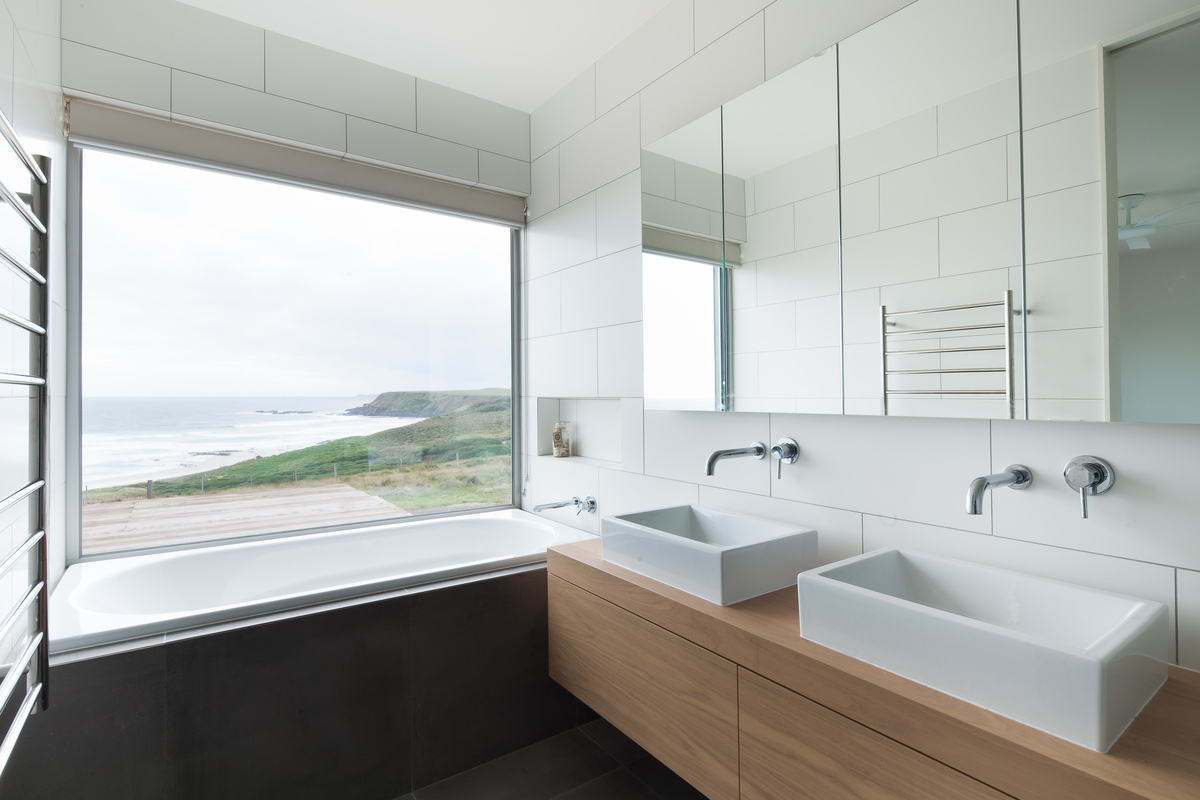 For the clients, the desire to sit in the bath and look out to the untamed coastline was a must, and the end result certainly delivered. A quiet retreat from the bustle of their Melbourne lives, the house offers a unique opportunity to experience the natural beauty of the Bass Strait in all its many moods.